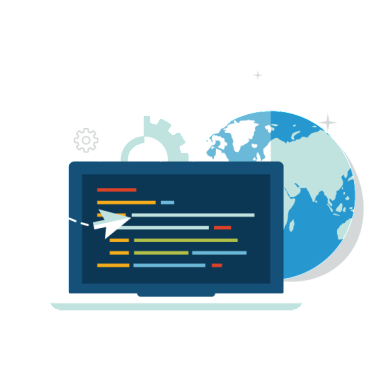 Web Development Services
We have experience in all facets of web development to help our clients reach their full potential. We'll put your business online, get you more leads and increase the ratio of visitors to buyers.
We take on your segmented buyer's perspective when we approach your web development, starting from coding, to the mark-up, to the web design, all the way to the content on the pages. Our experienced professionals work with you not only to develop a website that ranks high in the search engines but also to deliver the best possible experience to your users. Our team of skilled front-end and back-end developers are best at rapid and robust web development, including targeted​​messaging that works.
To address different requirements of your online prospects and buyers, we offer a wide range of services, including full-blown websites, e-commerce sites, landing pages, sales funnels, memberships sites, split-testing solutions, native and hybrid mobile pages, and website gamification strategies. We also build mobile and Facebook apps that are standalone or that interact with your website.
Message from our head programmer:

Hello,
My name is Phil, and I create websites that are designed to turn more visitors into buyers/clients. It has been thoroughly proven again that just because you have a website does not mean you will make a dollar from it.

My sites provide a variety of features that are designed to trigger viewers into buying actions and to build you a segmented and highly targeted prospect list that you can send custom messages to on autopilot. All of this can happen while your site is optimized for better list building (easy-to-gather client information for future business), viral sharing (making it easy for your customers to refer your business to their family/friends ), and easy split-testing. Because If you can measure it, you can improve it.

My team and I will know exactly where and what your visitors are looking at while on your website. We'll also be able to show you precisely what link the website visitor clicked on to get to your site in the first place. This knowledge will allow us to keep doing what is working to bring you more sales. This information will also let all of us know when strategies that might sound like a great idea are doing nothing but costing you time and money. ​

Quick, customizable website designs allow you to clearly see what advertising platforms work best for your company. Businesses are different when it comes to types of advertisements that work, and if you have a website that tries to be all things to all your potential clients, I probably don't need to remind you about how ineffective it is at converting visitors into buyers.

Why I became a programmer. (My Quick Story)

I never wanted to be a webmaster at all; in fact, the constantly changing tech part of the website world made me want to throw up. Like a lot of want-to-be entrepreneurs, I had tons of great business ideas that I wanted to try out, and of course, each of these Jenius (Yes, with a capital J) ideas needed a website. How else would the world send me a bunch of easy money while I sit at home and do nothing, right?

Don't worry; I won't bore you with a bunch of excuses about why the ideas did not work out as well as they should have. Still, I can tell you that most of the ideas never saw the light of day because I trusted web developers that promised me that they could have my site up in a few days to a week "no sweat." To cut a long story short, even when I had 100% of the website content ready to go, I was lucky if the site was ever completed. When the sites did go up, they seemed to look cool but never really made anywhere near the money I had expected.

As you can imagine, due to this lack of responsible, affordable, and most importantly reliable webmasters, I was forced little by little, plug-in by plug-in, update by update, fix by fix into knowing far more than I ever wanted to know about web development. After years of dealing with these stereotypical "nutcase" webmasters, I was backed into so many corners that I reluctantly became a webmaster myself. Along with launching my own websites, I started building websites for friends and family members out of sheer pity for what they were about to encounter with these webmasters of pain.

To my unpleasant surprise, it did not take too long for me to completely understand why all of those webmasters acted the way they did. You see, this was a time well before the hundreds of thousands of pre-made website templates or themes were available to buy at amazingly affordable prices. The thought never crossed my mind that most of these geeky left-brain website "programmers" were not at all right-brain artistic web "designers." As my luck would have it, neither was I. Never once did I consider myself a geek (neither do most webmasters), but I caught on to the technical side of website development like Velcro. What I really liked about it was that most web coding either works right away, or it doesn't. There is not too much need for waiting around to see the results of good or bad code — instant gratification at its finest.

The website design portion of the story, well, that's a whole other story. Unfortunately, as I took on more and more clients, I really started to feel for myself the pain that those webmasters from the past were experiencing. The things that I thought were no big deal were the true killers to those webmasters, things like not being able to make up my mind on colors, graphics, what image to use, logos, button choices, menu style, positioning, and a never-ending list of the visual pieces to the website puzzle. What many business owners, including myself, have a hard time understanding is that some of these "small" changes involve quite a bit of re-coding for the webmaster. After hundreds of clients requesting these "small" changes, webmasters want to rip their hair out.

Since many of these web programmers/designers are, for the most part, polite, non-confrontational, introverted people who shy away from arguing and letting their true feelings be known, what they do instead, most often unknowingly, is take on the traits of two animals found in just about every zoo. Which two animals? The grizzly bear who hibernates when the climate gets rough and the ostrich who buries his head at the first sign of danger. The common flaw in both of these animals is that they ignore problems until, hopefully, they go away.

Most business owners know how frustrating and ineffective this "ignore the problem, and it will go away" mindset can be. Sometimes as in the case of the bear, the problem temporarily goes away but returns for the remainder of its life. In the case of the ostrich, burying its head to avoid an attack from a dangerous predator brings on a permanent problem that, more often than not, results in "game over."

I took a different approach and decided that there had to be better ways to make clients happy than me turning into the stereotypical webmaster. So I started really listening to what many of the clients were saying, and most of the time, clients showed me several different sites and said things like "If this were my site showing my own information, it would be perfect. This "example of what I want" model, of course, made total sense. Why reinvent the wheel or even worse redesign something that the client was already happy with? I spent countless hours looking for any companies that were offering pre-made sites that I could show clients in advance so we can predetermine all of the design elements. Well-designed templates allowed me to accomplish both objectives affordably and efficiently. First, templates enable you and me to get past the hardest part of the whole website development process (the design) and let us focus on the essential part of coding -- messaging that increases visitor-to-buyer conversions.

Probably just like you, what matters most to me about my websites is whether they make money. And what might be shocking is that the money a site makes has surprisingly little to do with the looks of the site. In fact, most of the famous internet marketers have even proven that the uglier a website is, the more money it makes. After years of research, it turns out that it isn't precisely how ugly a website is but more how simple the site is along with how directly targeted the messaging on the website is to the viewer.

Over the next five years, I dove deeply into sales psychology, market research, and competitor analysis with a strong focus on human triggers that would evoke buying actions, which is the long way of saying I studied online conversion strategies. To cut another long story short, I was able to study with many of the well-known internet marketing gurus and even ended up working for many of them, along with a ton of marketing agencies, PR firms, and advertising agencies through my "white label" marketing consulting service. Basically, my "white label" marketing consultant agency did boatloads of behind-the-scenes marketing strategy and implementation work for other agencies, and I let them take the credit for it while marking up my fees. It was a fast way to get clients but it was also impossible to keep them since they were never really mine to begin with. In order to keep clients for the long term, most agencies keep them moving from one shiny object to the next, and as soon as the shiny object is a product or service that I don't offer my white label service is out.

Because I'm a bit of a shy and introverted person who's very uncomfortable receiving compliments, this business arrangement fits me perfectly. As mentioned above, it was an excellent way for me to bring in a lot of clients very quickly, but also ended up being the ultimate testing ground to track which ideas worked to generate more sales and which did not.

Most importantly, this "white label" arrangement clearly revealed to me the number one element that every successful site has. And as you might imagine, just like most "secrets of success" it's not really secret at all because you'll see it on every single site that makes money. And that not so secret "secret" is the ability to build a list of as many of your website's visitors as possible, whether they contact you by phone or email. Gathering this list of potential clients allows you to do all the essential follow-up marketing through retargeting email or SMS messaging.

It may come as a shock to you, but if you're looking for a website to help you make money, the only goal you should have for your site is that it builds you a list of qualified potential clients that you can reconnect with again and again WHY? Unfortunately, there is no single answer for every situation. A generalized answer to this specific and all-important "Why?" won't do you much good because there is so much that depends on factors like the type of business you're in, for example, B2B or B2C, for-profit or non-profit, product business or service, membership site or e-commerce site, book author or singer, SEC or Medical Board regulated, and so on.

Let me explain the exact value of list building as it relates to your specific business and type of prospect. Typically, it only takes a 15-minute phone call with me. You have my word that I won't ask you to buy a thing and you can ask any question at all. I fully understand that your time has more value than money, and asking you to call me is asking a lot; however, I will assure you that not even one second of your time will not be wasted with a sales pitch. My sales strategy is simple. I give you a perspective on website development that few of my competitors understand.

If you answer yes to any of the following questions about your website, you might want to give me a call and speak to me directly.
• Are you tired of not being able to get a hold of your webmasters when you need them?
• Is getting billed every month even when you had no updates to your website getting old?
• Are you concerned about waiting long periods to get the simplest updates made?
• Are you annoyed with all the made-up technical excuses about why things take so long?
• Are you afraid that your website URL and server are in your webmaster's name?
• Are you weary of signing year-long contracts with unreliable webmasters?
• Are you sick of all the hidden fees that were "conveniently" left out of the initial price?
• Are you worried about your webmaster disappearing without a trace?
• Are you upset that your webmaster is too busy with new jobs to get anything done on your site?
• Are you irritated about having to wait days for a quote on an upgrade to your website?
• Are you worn-out with your webmaster getting you to buy expensive Wordpress plug-ins that he or she secretly makes a 50% commission on?
• Are you mad about your webmaster using custom codes on your site that only they understand in a sad effort to lock you into their service?
• Are you angry that your website is not finished, and is costing you money by making you look unprofessional to clients and prospective buyers?
E-commerce solutions
Our company has successful methods to develop e-commerce software and shopping cart software for online businesses.
WordPress Development
If you prefer to take on content creation and distribution on your own, we'll develop an easy-to-use content management system (CMS), which will enable you or your in-house team to effectively manage site content.
Intranets/Extranets
Our team develops custom solutions for intranet and extranet development, SharePoint integration, and knowledge management.
Facebook applications
We work with the leading application development company that offers Facebook App Development services.
Email marketing solutions
We work with the best-in-class email marketing software to create, send, and track email campaigns — and get you trackable results. We have also bought the distribution rights to many pre-tested and proven-to-be-successful email campaigns.
PHP and JS development
We provide software development services in PHP, Drupal, Python, JavaScript/ jQuery, and other modern technologies.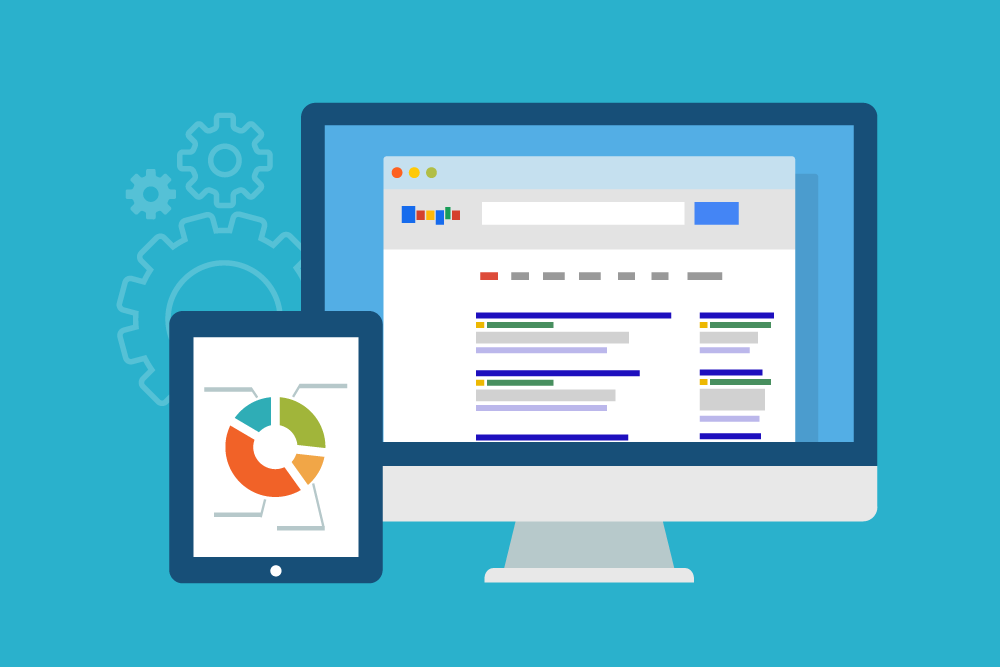 This website achieves Google rankings in 04 months: Ranks #1- #3 for keyword "Opertray…
25
E-commerce orientated solutions
12
Websites for TOP 500 companies
17
Complex intranets for corparations
97
Popular facebook applications 
74
E-mail marketing strategies
36
Experiences Web Development Ninjas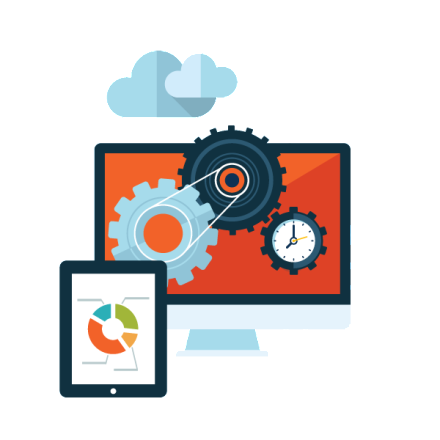 Cross-platform and responsive web development
We provide rigorous testing for all major device types as well as browsers and operating systems before we launch your new website and sign-off on the project. We administer testing as an end-user and as the website's administrator to ensure the best buyer's experience for your prospects along with your ease of use.
Secured testing environment for your web project
At our agency, we use sophisticated content-gathering tools that allow you to visualize content in terms of the site architecture and make changes within your team before it goes live. Also, you'll have access to a secured staging or testing environment for your website, which is hosted on our servers during the building process.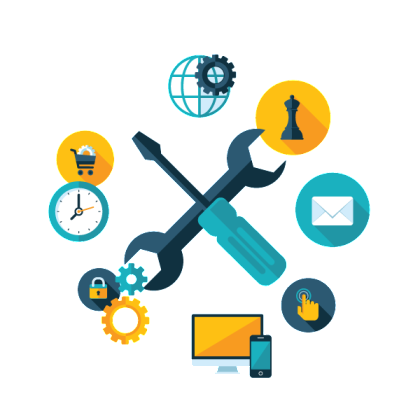 Tell us about your project
Let us help you get your business online and grow it with passion
Harness the full power of open-source frameworks, contact us and get a bespoke content-manageable website that exactly suits your needs and requirements.
We looked at a lot of SEO solutions for website promotion but these guys were our clear favorite. They has the right strategy and they've been awesome to work with to boot. Irene Warner
CEO & Founder
Thanks to this amazing SEO company we have a constant flow of new leads. These guys gives us all the tools to convert those leads to customers. Jeffery Polk
CEO & Founder
This amazing team managed to get us to top positions on Google for our top keywords and kept us there! I would highly recommend this company to anyone! Gabriel Townsend
Quality Realty Service