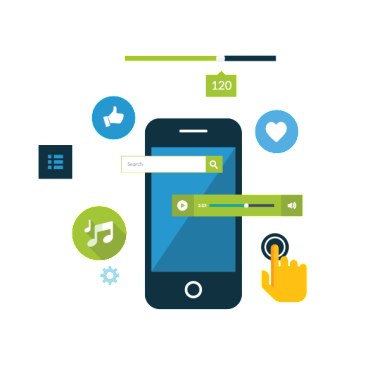 Mobile Marketing
We witness new channels and platforms emerging every day, and mobile is taking a strong lead.
The number of website visitors that browse and shop online via their smartphones is continuously growing and far surpasses desktop computer users, and that's the #1 reason explicitly targeting this audience with a customized message can't be ignored. Properly executed mobile marketing creates stronger user experiences that go far beyond the standard banner ad, which can easily be overlooked on a small mobile screen. It allows for the possibility of reaching the targeted audience at any time.
Mobile marketing offers a wide range of opportunities for interacting with users on a more personal level. Today, we can access a much more specific audience. Not just based on age, gender, or location, but also on their interests and mobile browsing history, as well as on many other factors that give us the opportunity to reach your specific buyers within a targeted audience profile.
Mobile marketing is far from new, and our agency has over two decades of expertise in developing SMS messaging campaigns that interact with targeted pages on your website and customize the massage to suit your individual buyer. We'd be honored to manage your entire mobile campaign, from your strategy outline, audience profiling, campaign design, and development, right through to delivery and reporting.
41%
Post Engagement Rate Increase
21%
Page Engagement Rate Increase
We provide an in-depth analysis of your mobile marketing strategy and tailor it to meet your prospect's wants and needs. If you haven't yet, its time – go mobile!
Mobile-First Design
We can ensure a great browsing experience for all users. First, we focus our efforts on mobile users and then expand them to the desktop.
Accurate Targeting
We know mobile marketing's potential for generating business success; that's why our mobile SMS campaigns are based on your highly segmented audiences.
SMS campaings
We use skip-logic and a robust cross-channel approach that integrates the various mobile channels, including laptops, smartphones, and tablets.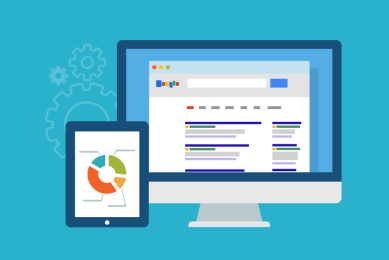 This website achieves Google rankings in 04 months: Ranks #1- #3 for keyword "Opertray…
Tell us about your project
Let us help you get your business online and grow it with passion
Contact us, and we'll provide a mobile marketing strategy that will bring significant returns on investment.
We looked at a lot of SEO solutions for website promotion but these guys were our clear favorite. They has the right strategy and they've been awesome to work with to boot. Irene Warner
CEO & Founder
Thanks to this amazing SEO company we have a constant flow of new leads. These guys gives us all the tools to convert those leads to customers. Jeffery Polk
CEO & Founder
This amazing team managed to get us to top positions on Google for our top keywords and kept us there! I would highly recommend this company to anyone! Gabriel Townsend
Quality Realty Service