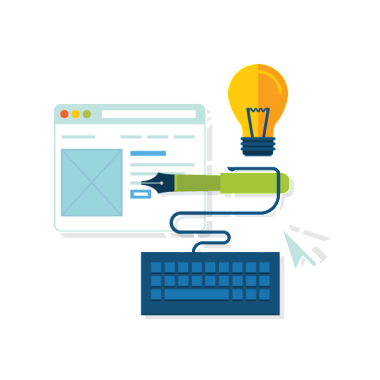 Content Marketing Strategy
We tailor a customized content marketing strategy for each segment of your buying clients. Our highly targeted messages and campaigns make your visitors feel as if you're talking directly to them, turning your site's visitors into buyers.
Content Marketing builds communities, inspires engagement, and increases rankings through the creation and sharing of relevant, high quality, problem-solving information, aiming to satisfy your business objectives. This technique helps to influence consumer behavior, with the goal of boosting sales and increasing the level of interaction between the brand and the customer.
Content Marketing is an effective way to encourage conversions, and its main objective is to build a content strategy that meets the needs of your target audience. It helps you to stand out from the competition, provides a great resource for your customers, and is highly shareable. Content Marketing improves your brand profile, visitor-to-sale conversions, and online reputation.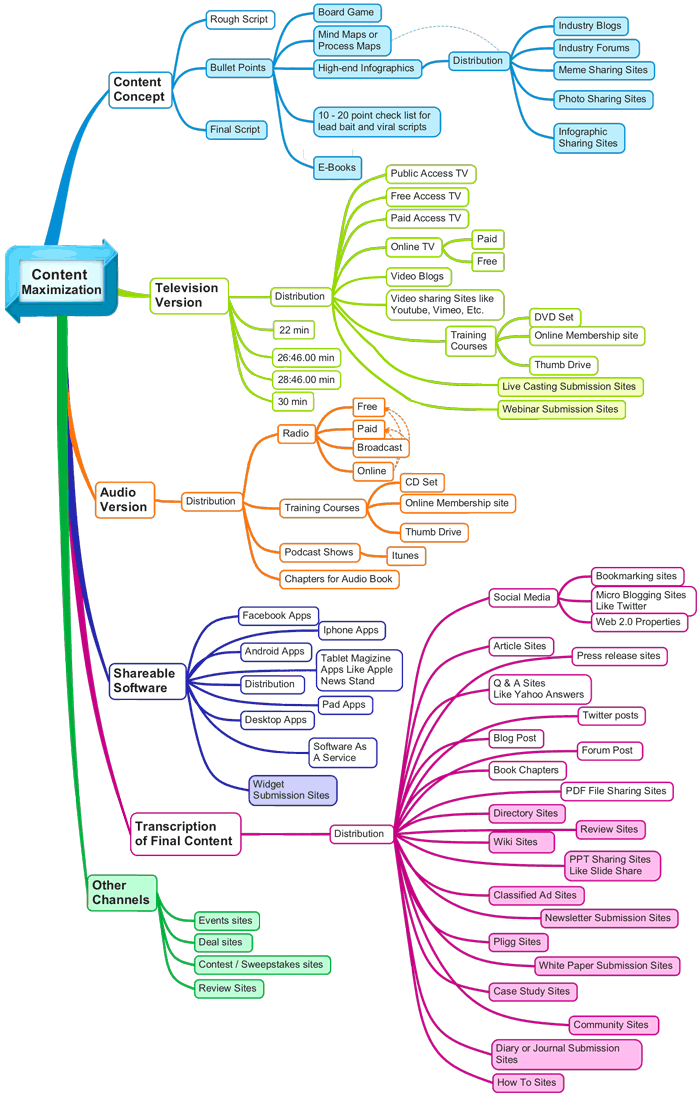 Our full-service SEO team will entirely repurpose your content then integrate the fresh content into all known modalities, using our up-to-date yet easy to understand strategy for increasing your site's visibility, traffic, and online and offline conversions.
Video Sharing Sites
Video sharing sites are websites that allow you to upload and share your video clips with the public at large or with your invited guests. One of the significant upsides of video sharing sites is the ability to host your videos at no charge in most cases. Examples of video sharing sites are YouTube, Vimeo, Dailymotion, Twitch, LiveLeak, Veoh, Break, Metacafe, etc.
Podcast Shows
Podcasts are episodic series of digital audio or video files that a prospect can listen to after downloading. Podcasts are often available on a subscription basis so that new episodes can automatically download via web syndication to the user's local computer, mobile application, or portable media player.
Mind Maps

A mind map is a diagram used to organize information visually. A mind map is hierarchical and shows relationships among pieces of the whole, basically, a 30,000-foot view of an idea or concept. The above graphic is an example of a mind map.
Process Maps
Much like mind mapping, process mapping is the act of creating a workflow diagram to gain a clearer understanding of how a process and its parallel processes work. Mapping out business processes is a great way to understand all the steps needed to complete a workflow. A process map is a cross between a mind map and a checklist.
10 -20 point check list for lead bait and viral scripts
A checklist is a type of task aid used to reduce failure by compensating for the inherent limits of human memory and attention. It helps to ensure consistency and completeness in carrying out a task. Checklist giveaways have proven to be a great means for obtaining contact info from your site's visitors.
Television Version Of Your  Content

The "television version" is simply your content restructured, explicitly directed towards a television audience. The word "television" often sounds intimidating and expensive; however, nowadays, numerous strategies are available for having your properly formatted content play on someone's television at little or no cost.
Public Access TV
Public-access television is traditionally a form of non-commercial mass media where the general public can create content television programming, which is narrowcast through cable TV specialty channels. Public-access TV can be an excellent authority-building method of distribution.
Free Access TV
Public access and free access are terms typically used Interchangeably. Beginning in the 1970s, cable companies began to offer access channels to the public, so that groups and individuals could make programs for others in their communities.
Paid Access TV
Primetime spots on network television that may cost $3,000 or much more per spot usually cost around $175+ depending on several factors such as per capita income and regional density of a given region, town, or city on cable television. A 30-second spot in a suburban area may cost much less.
Online TV (Free)

Online TV aka Internet Protocol Television or IPTV allows you to watch Internet TV on a computer screen, a television screen (through a set-top box), or a mobile device like a cell phone or an iPod. Up-and-coming video streaming platforms such as Netflix and Amazon are often in search of quality content to help reduce the production costs of fresh content.
Online TV (Paid)

Internet Protocol Television also consists of many types of television shows that have already gathered quite a following. Based on the number of viewers and promotions put behind these successful TV shows, sponsorships and advertising are often allowed at prices that are typically a fraction of those charged for network broadcasts.
Video Blogs
A video blog or "vlog" is a form of blog for which the medium is video. (a form of web television) Vlog entries often combine embedded video with supporting text, images, and other metadata. Vlogs also often take advantage of web syndication to allow for the distribution of video over the Internet using either the RSS or Atom syndication formats, for automatic aggregation.
Facebook posts
A Facebook post or "status update" is a message in a special delivery cyber-bottle. Unlike Tweets, Facebook posts won't limit you to low character counts. They can be as long as a paragraph and illustrated with pictures and videos. Summarized articles or transcribed audio can make for great Facebook posts.
Micro Blogging Sites
Microblogging best represented by Twitter.com is an online broadcast medium that exists as a specific form of blogging. A microblog differs from a traditional blog in that its content is typically smaller in both actual and aggregated file size. Microblogs "allow users to exchange small elements of content such as short sentences, individual images, or video links.
High-End Infographics
Infographics are graphic visual representations of data or knowledge intended to present content quickly and clearly. Many new strategies are replacing article marketing with infographic marketing. We recommend both.
Social networking Sites
Social networking sites can be used to describe community-based websites, online discussions forums, chat rooms, and other social spaces online. We repurpose your existing content for up-to-date industry related posts that will inform, educate, and entertain your prospects, leading to increased social media engagement that improves your online reputation and credibility.
Other Web 2.0 Properties
Web 2.0 refers to World Wide Web sites that emphasize user-generated content, usability, and interoperability, meaning that a website can work well with other products, systems, and devices for end-users. Web 2.0 properties allow us to expose your content and offers to groups of people that may have never seen your website.
Thumb Drives for Sell or Giveaway

Also known as USB drives or flash drives, thumb drives are small solid-state drives that connect to a device through a USB port. Thumb drives are a great way to offer exclusive content at speaking events of any event that features one-on-one interaction. They can make for great giveaways and are one of several effective and efficient ways to deliver your content to a prospect or buyer offline.
Broadcast Radio (Free)

Broadcast Radio has long been a consistent form of advertising. With a broad user base in markets from coast to coast, radio advertising and branding can be excellent ways to boost ad campaigns and enhance your brand. Through our marketing approach, you can watch your brand become amplified, your sales grow, your brand message spread and your existing customers come back for more. -p
Broadcast Radio (Paid)

With online radio you're not limited to one geographical area or dependent upon syndication partners picking up your show for your message to be heard. Instead, your prospects can listen to it all over the world. People retain information better when they hear it on Internet radio stations and see it in an ad simultaneously. The visual combined with the auditory prompts stick in a person's brain. You must be everywhere.
Online Radio (Free)
Packed with information, entertainment, and light-hearted banter, online radio is incredibly engaging and a useful medium for businesses and listeners alike. It's the sleeping giant of content types. The great thing about online radio is that it already has an audience that you can use to have your company discovered.
Online Radio (Paid)
Inspire confidence in your target audience with in-depth reports that summaries an entire project from start to finish and explicitly document the results achieved in performance measures.
Press Releases
Boost your online profile and increase your website traffic with outstanding newsworthy stories about your brand, submitted to news portals, and press release distribution services.
Blog Posts

Achieve your business objectives with a comprehensive business analysis content strategy provided by our highly qualified copywriters and analysts.
Chapters for An Audio Book
As the name suggests, an audiobook is a recording of a book or other work being read aloud. Audiobooks can be exact word-for-word versions of editions or abridged versions. Audiobooks are the fastest-growing content medium for publishers, and the international spread of smartphones and faster Internet speeds means they will only continue to grow. You can take the contents of your book and make an audio version of it. Audiobooks are perfect for free downloadable giveaways on your website -- free as in exchange for visitors' email addresses.
Transcription of Content
Transcripts of audio and video content can directly improve one's content marketing and SEO efforts. Providing transcripts enhances the indexing and searchability of audio-visual content by search engines.

Transcripts also improve the accessibility of audio-visual content for those with hearing or visual problems; moreover, transcripts are perfect for repurposing content into slide presentations, articles, or social media posts.
Industry News
These reports are up-to-date industry-related news that informs, educates, and entertains your prospects and buyers. They can also improve your online reputation, and help you gain credibility — offered in the form of a newsletter where your site's visitors need to sign up or subscribe to your website to receive one or more reports via email. A regular email newsletter is one of the best ways to consistently get your content in front of the right people.
Press release Sites

Press release sites are sites where you can submit online press releases. A press release, news release, media release, press statement or video release is an official statement delivered to members of the news media over the Internet to provide information or make an announcement. To maximize your exposure from a press release, it's essential to submit releases to one or more Online PR or news distribution services such as PR Web, Business Wire, PR.com, or Click Press. These services also tend to distribute releases via news feeds to online and offline journalists, media websites, and news aggregation services, such as Google News and Yahoo News, which can result in a great deal of exposure for a newsworthy story.
Article Sites

Article sites or directories are websites with collections of articles on a variety of subjects. Sometimes article directories are referred to as content farms, which are websites created to produce mass content. Promoting content on relevant high-authority article sites helps increase traffic to your website and can boost your search engine rank for specific targeted keywords. In most cases, unique visitors can view, comment, and vote up your article, helping to build authority for your domain through content creation and promotion.
Bookmarking sites
Top-quality bookmaking sites that are relevant to your industry, products, and target audience bypass the search engine spiders by categorizing web pages using social bookmarking techniques to build your online presence.

Social bookmarking makes your website more readily available to people with an interest in your industry. Being listed on bookmarking sites also helps potential customers to discover what you're all about by giving your company a category with meta descriptions and tags tailored to your niche topic.
Online Membership sites
An online membership site is any part of your online business that contains gated content (information behind a login). A gate is simply a barrier to limit access to your content to those who pay, or you decide to let in. Once inside, they get access to exclusive content and membership privileges. Membership sites can be crafted to showcase any type of content behind the initial paywall: instructional videos, evergreen tutorials, live webinar series, VIP treatment, insider information, niche-specific networking, and more. With the right in-demand offer, each of these types of membership access can offer tremendous value to target audiences, thereby making them well worth the cost of signing up and paying.
Meme Sharing Sites
Meme marketing can be an extremely effective way to create engaging content that attracts a following. Across industries, more and more marketers are joining meme sites to build community, relate to their audiences, and stick in their followers' memory. These sites create a sense of belonging because your audience can relate to the situation you refer to, and everyone's in on the same joke.

Joining meme sites can help brands demonstrate that they're on the same page as target audiences. Capitalizing on meme culture can take a brand's social presence to the next level by authentically connecting to a younger audience.
Photo Sharing Sites
Photo sharing sites offer services such as uploading, hosting, managing, and sharing of photos either publicly or privately. These sites connect individuals with others through comments, tags, keywords, or descriptions. Images help to grow more traffic, clicks, and conversion. Photos, videos, or infographics grab user attention much faster and more effectively than text. Image and video posts on social media receive more likes, shares, and engagement than text updates.
Slide Sharing Sites

Slide sharing sites are websites that allow you to share slideshow presentations. Slideshows are a great way to present information, with the ability to include words, pictures, videos, charts, graphs, and more. If you're producing blog or article content, turning it into slides is an obvious move. You'll receive more and better traffic.
PDF / File Sharing Sites
PDF and file-sharing sites are invaluable not only for content marketing professionals and consultants collaborating on a video or ebook, but also across an organization, in product design, finance, supply chain management, application development, and other functional areas.
Q & A Sites
Businesses try to generate more leads and conversions using content marketing as their primary means of promotion, mainly through social media platforms, websites, and blog posts. Q and A websites provide the opportunity to present yourself and your company as industry leaders, thus helping to promote your business and increase traffic to your site.
White Papers
Promote your business with high-quality white paper marketing that will substantially increase your social media engagement levels and firmly state your position in the industry.
Desktop Apps
Offer software that helps to streamline prospects' day to day goals and operations, and offer unique advantages and features that enable businesses to create or curate content for their marketing initiatives.
Android Apps
Marketing on Android apps allows marketers to reach consumers who rely on their phones more than on laptops or desktop computers for information and entertainment. Reach a growing audience using mobile phones and tablets by showing your ads in mobile apps.
Iphone Apps
iPhone apps are software applications developed for use on Apple's iOS-powered iPhone devices. Submitting your app successfully to the App Store often provides a vast untapped source of targeted prospects and buyers to expose your products and services to.
Forum Posts
An Internet forum is an online discussion site where people can hold conversations in the form of posted messages. These forum posts are user-submitted messages enclosed in a block containing the user's details and the date and time it was submitted. It is an effective way to share pieces of content, create backlinks to your site, and drive traffic to it. Hundreds of people use forum sites every day to get answers to questions or to solve problems. Why not be active on a website where potential leads are telling you exactly what issues they're facing?
Facebook Apps
Facebook apps are interactive software applications developed to utilize the core technologies of the Facebook platform to create an extensive social media framework for the app. Facebook's first-party applications include photos, videos, groups, events, marketplace, posted items, notes, and gifts. With these apps, you can create more engaging content on the go and promote your business. It can help build your presence and your reputation online, all while being comparatively cost-efficient; in some cases, it's even close to free.
Tablet Magazine Apps
Tablet magazine apps, which are digital editions of print magazines, provide one way of meeting the demand for content on the rising number of mobile and tablet devices. Research shows that more than 59% of people read more magazines after purchasing a tablet, and 63% want to have more choices in digital magazines. This means that a gap exists for your company's content marketing to fill.
Case Studies
Case studies provide a method for reaching defined audiences by focusing on creating and distributing valuable, relevant and consistent content to drive profitable customer action. Effectively gauge its effectiveness and highlights past/future trends and innovate content marketing strategies used by global brands.

Companies around the globe have succeeded in using content marketing in disruptive new ways to stay ahead of their competition. To remain relevant, a company's strategies and content types must be adapted rapidly, depending on what resonates with their targeted customer base.
Software As A Service
Software as a service (SaaS) is a software licensing and delivery model in which software is licensed on a subscription basis and centrally hosted. It is sometimes referred to as "on-demand software," and was formerly referred to as "software plus services" by Microsoft. There are SaaS applications for fundamental business technologies, such as email, sales management, customer relationship management (CRM), financial management, human resource management (HRM), billing, and collaboration. Leading SaaS providers include Salesforce, Oracle, SAP, Intuit, and Microsoft.
Training Courses
Top-of-the-line training courses provide your audience with up-to-date and need-to-know information while positioning you as the expert in your field. In addition to building you tons of authority within your arena, training courses can be a great source of revenue generation and, in the worst case, a perfect free giveaway for targeted lead generation.
Board Games
Robert Kiyosaki's "Cashflow" is a perfect example of integrating great tips and strategies into a simple board game. Just like Cashflow, a board game can be further repurposed into an online and add version allowing for more exposure.
Interviews Writing
Gain authority in your industry or business by sharing comments from your industry experts. Share their expertise, and you will immediately see the feedback from your audience.
2,248
Total Television Stations Added
7,243
Total Raido/Podcast Stations Added
62,944,377
Total Video & Graphic Files That We Have To Help Make Your Content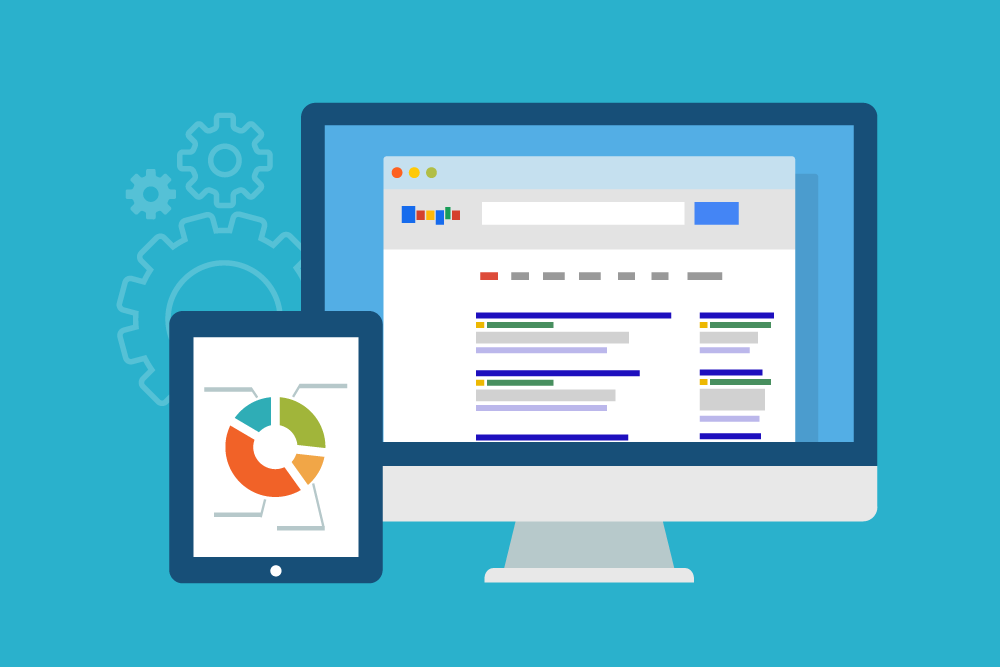 This website achieves Google rankings in 04 months: Ranks #1- #3 for keyword "Opertray…
We are aware of the importance of a successful content marketing campaign that is why we create not a simply informative content, but an engaging and persuasive one, that captures customers' interest and holds their attention. We tailor a bespoke content marketing strategy for each of our clients.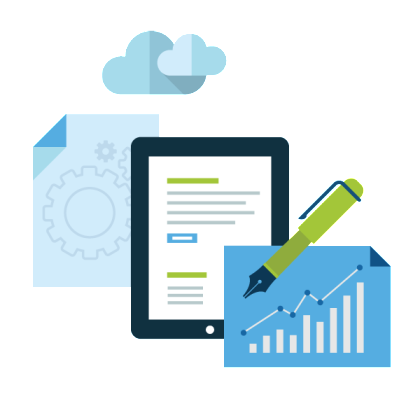 We provide a content that will convince a web user to click through to your website and check out your special offers in order to purchase your products or at least contact you about your services, because our experienced copywriters know exactly how to make words sell.
Tell us about your project
Let us help you get your business online and grow it with passion
Attract and persuade your target market and increase your website's visibility in the search engines with the content provided by our professional copywriters.
We looked at a lot of SEO solutions for website promotion but these guys were our clear favorite. They has the right strategy and they've been awesome to work with to boot. Irene Warner
CEO & Founder
Thanks to this amazing SEO company we have a constant flow of new leads. These guys gives us all the tools to convert those leads to customers. Jeffery Polk
CEO & Founder
This amazing team managed to get us to top positions on Google for our top keywords and kept us there! I would highly recommend this company to anyone! Gabriel Townsend
Quality Realty Service